2022 Speakers
View here some of our 2022 speakers, ranging from leading operators to industry experts.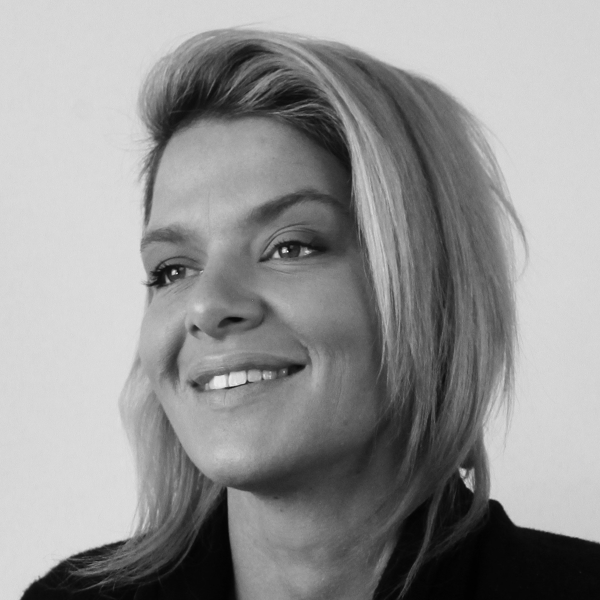 KEYNOTE – Alicia Stephenson
Keynote Speaker
As the current CEO of the Centre for Generational Dynamics, Alicia oversees a team of researchers, education specialists and change managers, developing training and implementing radical change across the workforce. The Centre for Generational Dynamics has worked with some of the largest companies in the world including LinkedIn, Atlassian, Salesforce, Channel Nine, NAB and more, with the vow to never create research insights without a solution attached. As a former Platoon Commander in the Australian Army, Chief Commercial Officer at Future Women, Education Manager at a supermax prison, TAFE teacher and Research and Development Manager – Alicia has also worked across a range of leadership roles and become a master of adaptive leadership. With a background in organisational psychology, she is research obsessed and demonstrates the unique ability to turn data into action and anticipate large scale change. Also a successful entrepreneur, Alicia's achievements include Active Playgroup, for which she became the 2015 Telstra Victorian Young Businesswoman of the Year, serving to rehabilitate mothers experiencing postnatal depression. Outside of her core work, Alicia is the co-host of the Next Generation Innovators Podcast with Today Show presenter Brooke Boney, a Judge for the Telstra Business Awards, Board Director at the Australian Brandenburg Orchestra Foundation and guest expert facilitator at FutureFit.
Luke is known throughout the industry as one of the most respected and connected people in the Hospitality sector. Over the last 20 years, Luke has occupied group management roles with some of the best operators in the Australian Hospitality Industry.
In 2016, Luke's attention turned to recruitment – a natural choice as it combined his experience in hiring, his passion for mentoring and the vast industry network.
Kylie Moncur
Australian Venue Co
Since joining Australian Venue Co, then Dixon Hospitality, in 2017 Kylie has created the Australian Venue Co brand and built the group's industry-leading sales and marketing strategy for a portfolio of more than 160 venues across Australia and New Zealand. Kylie leads a sales & marketing department of 83 staff, which includes a number of specialised teams across digital marketing, brand & communications, events, activations, sales & marketing management. Kylie is a key strategic decision maker on the executive team. She plays a leading role in the group's acquisition and brownfield strategy and has also led the AVC COVID-19 Recovery Plan – a strategic playbook designed to proactively lead the group through an extended period of uncertainty and rapidly changing government restrictions and market conditions. This strategy resulted in the rapid recovery of the group's 160+ venues. Within Australia, three of the five states are now achieving sales equal to or greater than pre-Covid results.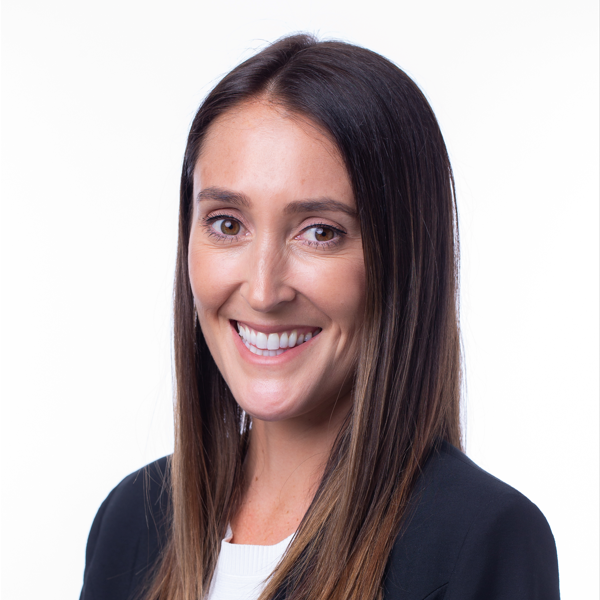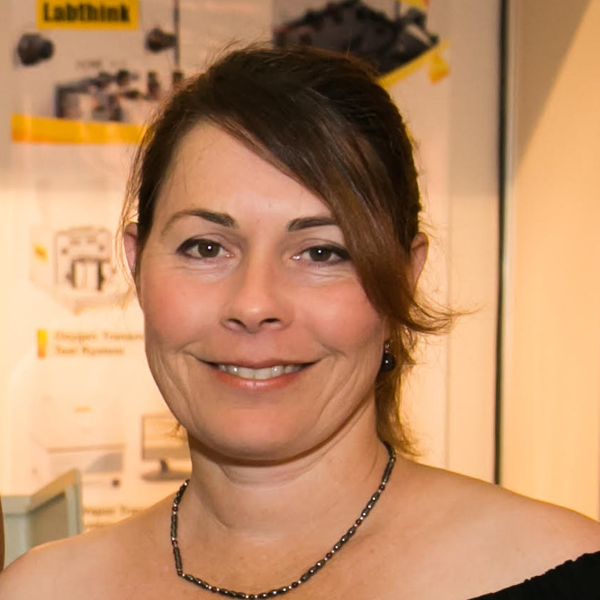 Australian Hotelier
Amanda Bryan is the acting editor of Australian Hotelier, the leading resource for the Australian pub industry. She is also the curator of this year's Pub Leaders Summit program. Amanda's previous roles include Food & Drink Business editor and Australian Financial Review reporter. She has held numerous roles on a variety of consumer, business and industry publications.
Jamie Gannon
Laundy Hotels 
Chef Jamie Gannon's love of cooking began at age 15, and he went on to join the Royal Australian navy where he travelled the world aboard HMAS Brisbane and HMAS Melbourne cooking and learning the trade. His current roles are group executive chef for Laundy Hotels, head chef at Sydney's Terminus Pyrmont Hotel, and he's also a hospitality consultant. At Laundy Hotels Jamie looks after 20 plus venues and is also helping the group to navigate a massive restructure with a major focus on food.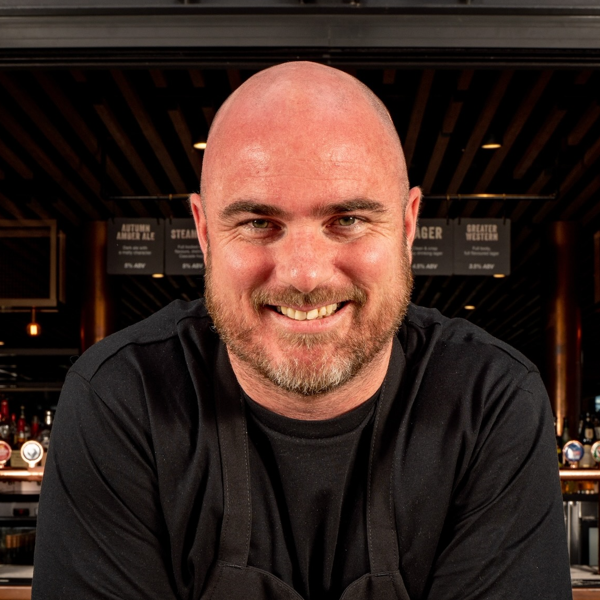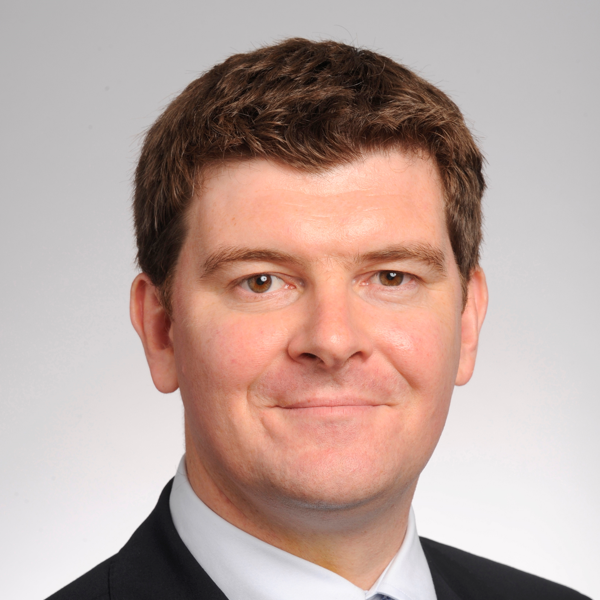 Morgan Kelly
KPMG 
​Morgan Kelly is the Global Lead Partner for Hospitality, Tourism and Leisure Restructuring Services, and has acted as controller and operator of over 50 venues in the last 5 years. This experience in working with and managing distressed hospitality businesses across food and beverage, gaming, accommodation, and tourism assets provides unique insights into value creation, operational turnaround and performance improvement. Morgan's experience includes advisory, workout and insolvency roles across various industries with a specific focus on hospitality, tourism and leisure assets. These includes formal appointments, expert reports and informal advisory roles.
Jinesh Patel
Gaming Technologies Association
Jinesh is the CEO of the Gaming Technologies Association (GTA), the representative body for Australia's gaming machine technology suppliers, and the organiser of the Australasian Gaming Expo. GTA supports its members and the national gaming industry through policy leadership and industry advocacy. Before joining GTA, Jinesh worked for GRACosway, advising clients on policy and strategic solutions in relation to NSW and Federal Government matters. He has also held political, media, and policy advisory roles in the NSW Government, working in liquor, gaming, racing, and transport. He has advised the NSW Opposition in the tourism, sports, and recreation portfolios. Jinesh holds a Bachelor of International Communication from Macquarie University.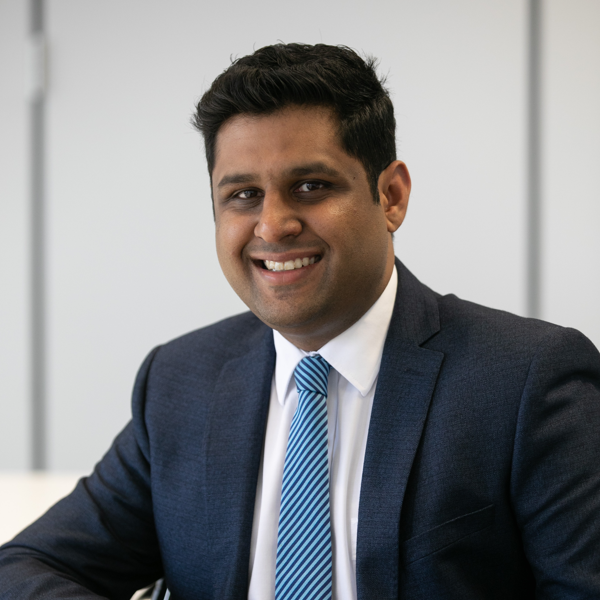 Anthony Sullivan
Quantaco
Anthony is the founder and CEO of Quantaco. He has been providing advice to businesses in the Australian hospitality industry for over fifteen years. Anthony leads the team at Quantaco who provide innovative services for accounting, insurance and capital and help deliver technology solutions to the needs of the industry that have previously gone unmet. Anthony is a Fellow of the Institute of Chartered Accountants, Member of the Director's Institute and holds a degree in Commerce, Finance and Accounting.
Qwan-Ling Chew
Merivale
Qwan-Ling Chew has been a leader in the hospitality industry for 20 years, running venues across the world from her native New Zealand, to London and now Sydney where she is Group Operations Manager at Merivale. In her current role at Merivale, Qwan manages all operations for some of Merivale's most famous venues including Ms G's in Potts Point, the Establishment precinct in the CBD – housing the iconic Mr Wong and Sushi E, cocktail lounge bar hemmesphere, prohibition style bar Palmer & Co and Merivale's boutique hotel – plus Hotel CBD. She is also responsible for the accommodation arm of the business. Qwan is a passionate leader who believes the path to delivering exceptional guest experiences is through nurturing and empowering our people and developing high performing teams.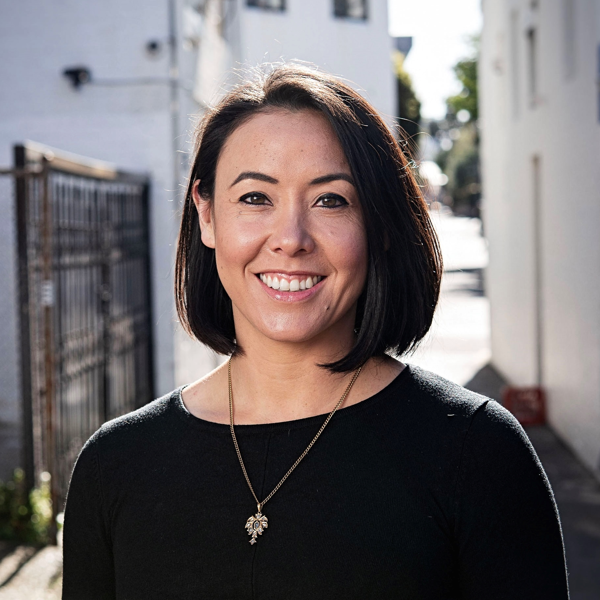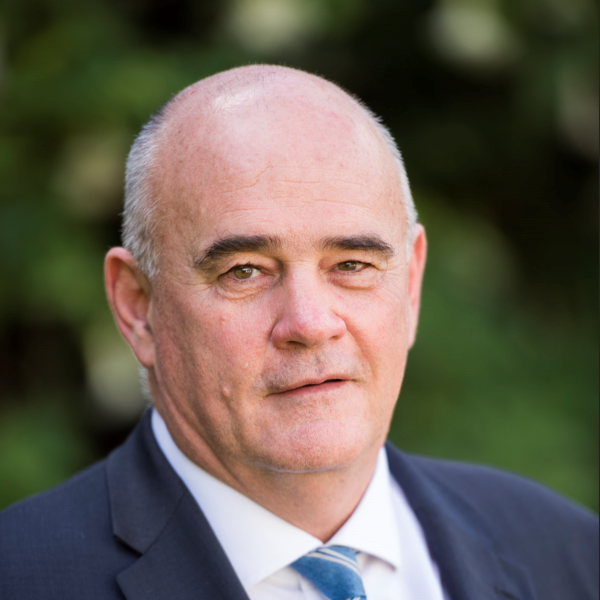 Stephen Ferguson
Australian Hotels Association (AHA)
Stephen Ferguson is the CEO of the Australian Hotels Association (AHA), the national voice of Australia's vibrant hotel industry. The AHA is an employer peak body in the hotel and hospitality industry registered under the Fair Work (Registered Organisations) Act 2009. The AHA represents more than 5,000 hotels from country pubs to five star resorts, which provide 270,000 jobs, generate over $12 Billion economic benefit, and support over 50,000 community groups. National areas of responsibility include workplace relations, tourism, preventative health and alcohol policy, taxation and competition policy. Prior to his role with the AHA, Stephen was CEO of the Brisbane Racing Club, the owner of Doomben and Eagle Farm Racecourses. Stephen holds a Masters of Business Administration, Bachelor of Social Science and is a Graduate Member of the Australian Institute of Company Directors.
Hamish Watts
Applejack
Creativity is the driver behind hospitality leader Hamish Watts, and is what continually motivates him to build and operate boutique restaurants and bars. From an early age Watts had an imaginative mind. Although he studied music at a tertiary level, it was his interest in hospitality that prompted a move overseas to pursue a career in the industry. In the UK he spent most of his time as a General Manager with a successful group operator based out of London, running both boutique-style bistros along with larger classic-style pubs. Upon returning to Sydney in 2008, joined one of Australia's largest pub operators, the Red Cape Hotel Group, and won the AHA Master of Bars in 2010. This is where he met current business partner Ben Carroll, and the idea to start their own business [Applejack Hospitality] was created in 2011. Applejack's brand portfolio includes The Butler Potts Point, Juanita's Bar, SoCal Neutral Bay, Tap Rooms The Rocks, The Botanist Kirribilli, Forrester's Surry Hills, and the Applejack Wynyard Precinct in Sydney CBD, which includes cafes Hester's and June's Shoppe, and restaurant & bar, Bopp & Tone.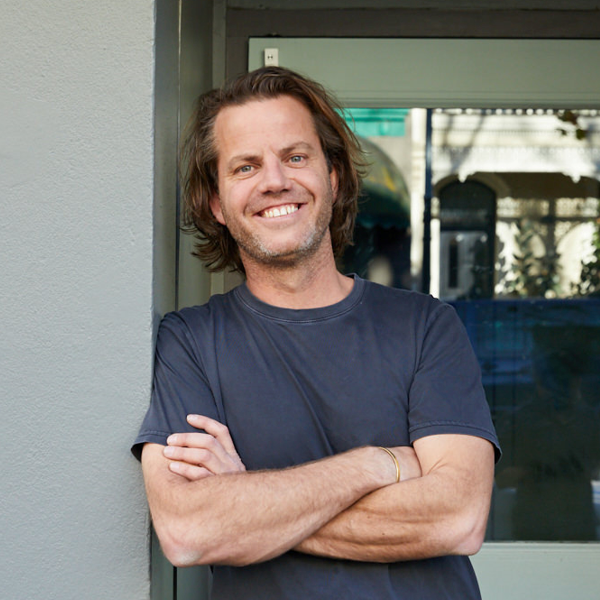 Stevan Premutico
me&u 
Leading hospitality tech entrepreneur, Stevan Premutico is revolutionising the hospitality sector. Having conceptualised Dimmi in 2007, Stevan has spent the last four years transforming the way Australia, and now the rest of the world, views ordering and payment solutions with me&u. With more than 1000+ venues now using me&u across the world, including hospitality groups such as Merivale, Fletchergate, and Solotel Group, Stevan and me&u continue to make waves across the hospitality sector. Stevan is a passionate investor in the start-up world, and currently sits on the board for a couple of disruptive start-ups. He believes that life is short, and that the world (and our businesses) would be in a much better place if we all acted more like founders, and less like CEOs. Stevan's passion lies with the fact that we should continue doing things that we love, and make a difference from within.
Marcello Colosimo
Momento Hospitality
Marcello Colosimo holds a Bachelor of Business and is a member of Australian Institute of Company Directors (AICD). Marcello is a hospitality professional with over 20 years' experience, specialising in start-up ventures and business turnaround. He is now CEO of Momento Hospitality Group, which owns Bella Vista Hotel, Hillside Hotel, The Governor and Mullane's Hotel.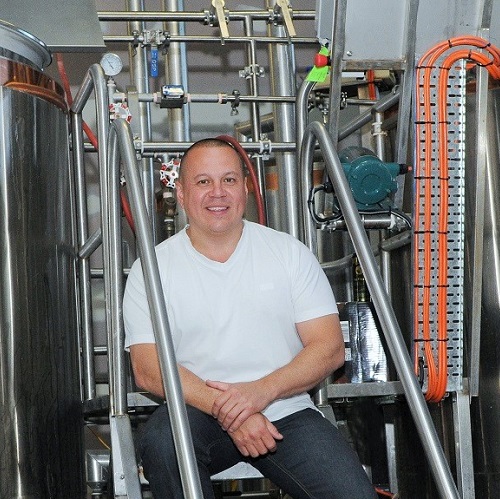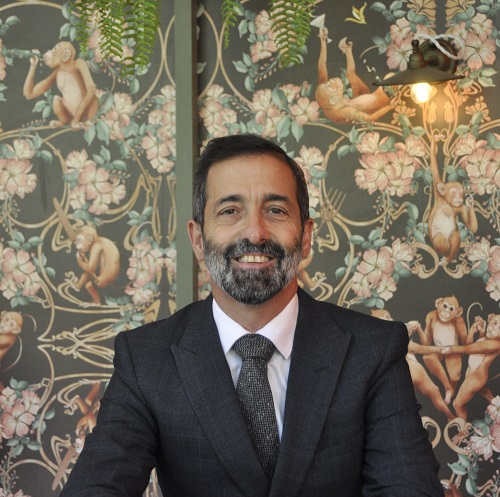 John Musca
JLL Hotels & Hospitality
John has responsibility for managing a team of dedicated pubs specialists with professionals providing sales, advisory and research services. His cross-border role sees him leverage national relationships and local market knowledge in maximising client outcomes time and time again. With a particular focus on portfolio and largest single asset hotel sales, he has an enviable track record of hotel transaction completions in all economic conditions.
Aaron Crinis
The Good Atelier 
Aaron Crinis has spent more than 16 years working in hospitality. At the age of 22, he opened his first venue, Diggies – North Beach restaurant and kiosk. After opening several more successful venues, Crinis moved north of Wollongong to Sydney and founded hospitality management group, The Good Atelier which houses contemporary Italian restaurant and bar, Glorietta, coffee house Glory Days and more recently The Woolpack Hotel in Redfern. Crinis will open a new venue in early 2022 after winning the tender for The Bucket List site at Bondi Pavillion. Having travelled the globe extensively, Crinis takes much inspiration from cities including Spain, New York, London and Los Angeles. For Aaron, hospitality enables the perfect balance of creativity and culture, which sees him continue to foster his venues into brands and ultimately, a lifestyle.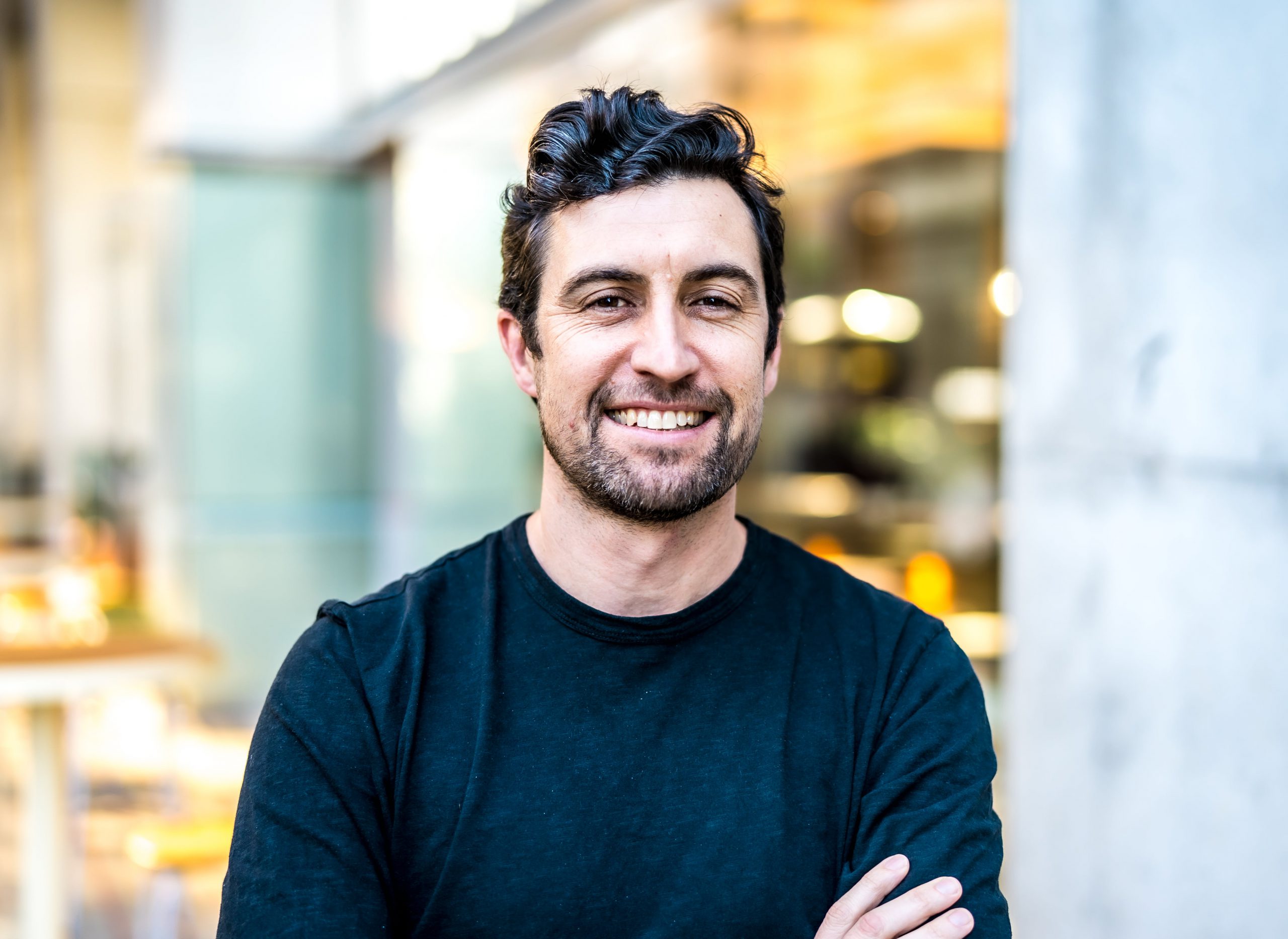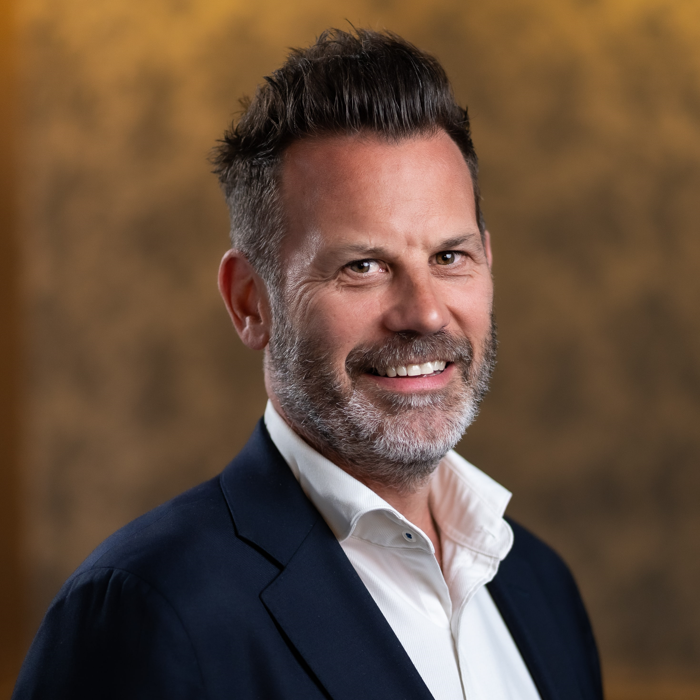 David Clifton
MA Hotel Management (MAHM)
David is a customer focused senior executive with more than 25 years' experience leading the operations of some of Australia's most iconic and recognised hospitality brands. David's strengths include building and developing high performing teams, providing world class execution that delivers sustainable growth and, deep insights and understanding of the key attributes that constitute a successful hospitality business. As a purpose driven leader, David values strategic thinking, innovation and building strong organisational cultures that deliver enhanced experiences for customers and staff. David has held senior executive positions in both publicly listed and privately held enterprises, leading business units with up to 2500 employees. David currently holds the position of Chief Experience Officer at MA Hotel Management (MAHM) where he is responsible for the business' operating performance and the experience of staff and customers.
Michael Bain
Royal Albert 
Michael (Mick) Bain has a career spanning over 20 years in hospitality, including 5 Star Hotels, Sydney Olympics, Keystone Group and for the last six years owning and running award winning craft beer pub, The Royal Albert Hotel, Surry Hills NSW. Mick spearheaded the Australian craft beer industry in Sydney bringing together and supporting the craft community and will not serve a beer that isn't local! Mick's key achievements include feeding over 10,000 athletes in Sydney from 199 countries as Sydney Olympics Food & Beverage Manager, overseeing and managing seven venues across NSW, driving strong buying power, effective menus and running their most successful club openings as Keystone Group Food & Beverage, and transforming a corner pub into the pumping heart of craft beer in Australia as Royal Albert Hotel founder.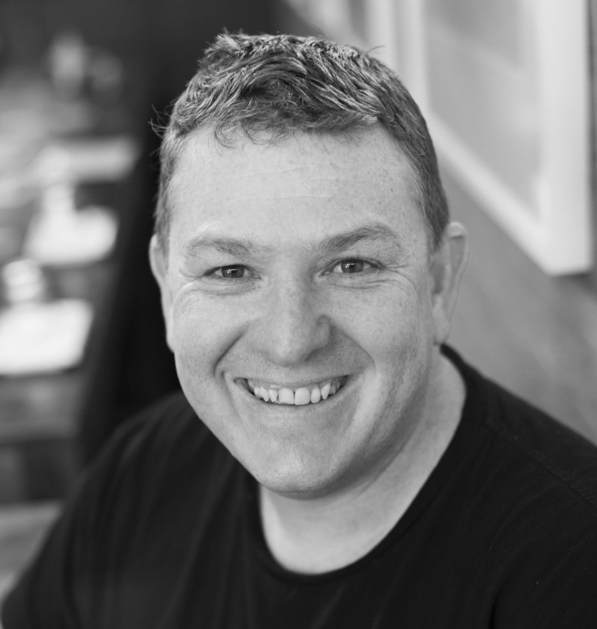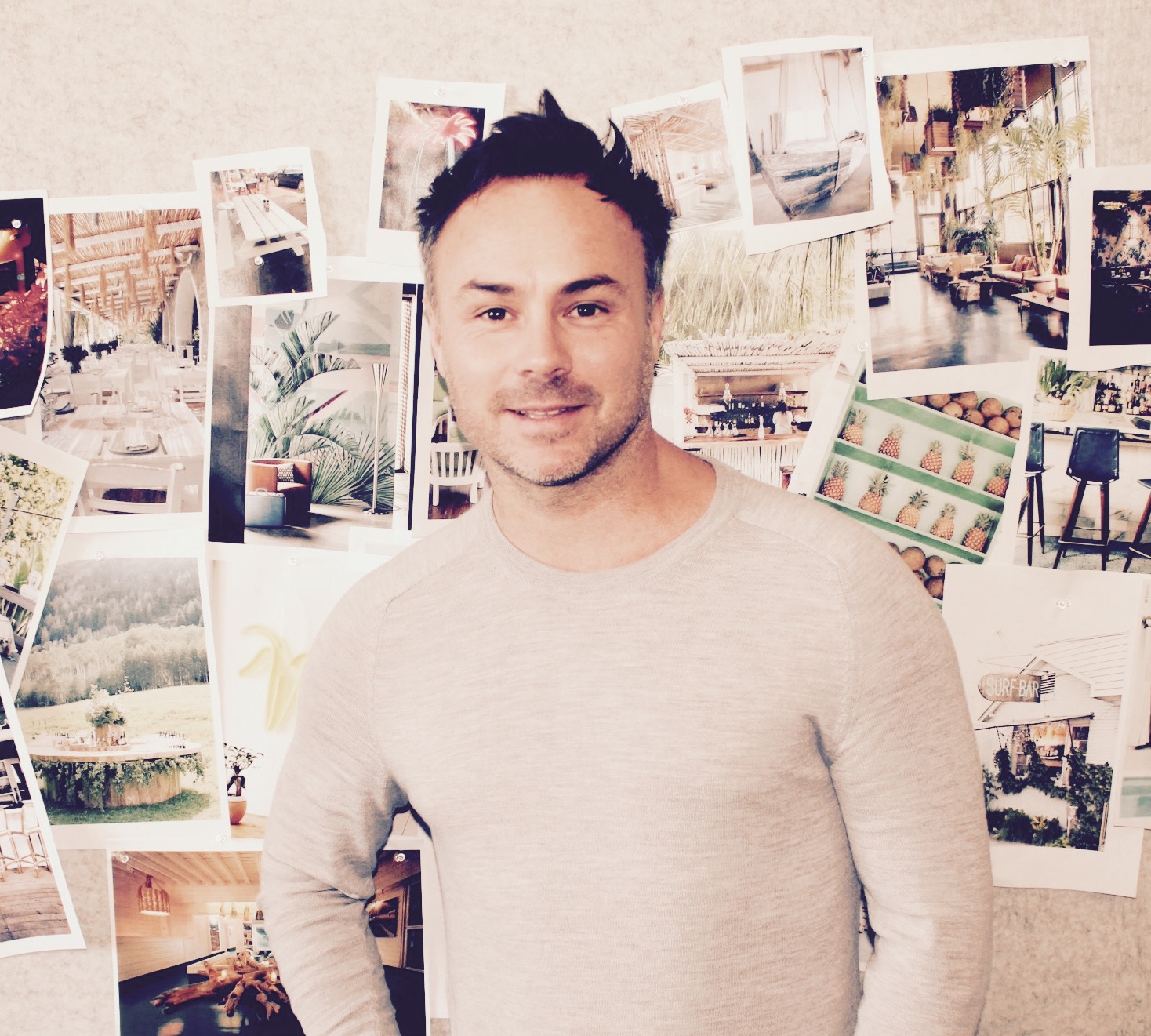 Paul Schulte
Hunger
In the crowded dining room that is the hospitality industry, Paul Schulte serves up a singular recipe for success. Over 20 years as the owner, operator & partner of more than 35+ venues in Australia and overseas, Schulte has honed a unique approach that creates meaningful experiences and maximises commercial returns. He has conceptualised, owned and executed some of Australia's best and most popular venues including Prince of York, The Winery, Gazebo, Cargo, and The Stables, and masterminded brands and properties for the hotel sector including W Melbourne and Hope Island golf course. From 2005 to 2015, he was a major partner and director of The Keystone Group, a company with over 20 venues and 1500 staff that attracted over 10,000 people to its venues across Australia each week. In the past decade he has developed a unique hospitality group HUNGER, a group that partners with entrepreneurial talent to design, build & operate venues with and for them, as well as partnered with Andrew Taylor from Cre8tive Property, to take on the accommodation & hotel industry in a unique & relevant way for today's market.
Stephen Hunt
Hunt Hospitality
Stephen Hunt is the Managing Director of Hunt Hospitality International. Focused on recalling tradition with a twist of today, Hunt Hospitality has multiple successful venues along Australia's East Coast. Named Australia's Top 10 Business Persons of The Year 2021, Stephen Hunt is an Australian author, entrepreneur and publican with hospitality management in his genes. The success story of Stephen starts behind the bar pouring beers at his local pub. While he always enjoyed getting people together for a good time, this is where his passion for community, business and hospitality began. With a business degree and over 30 years of industry experience, Stephen is a certified professional determined to share his knowledge with the world. Notorious for turning his $100 Backyard Bar into a $100 million pub empire and notably fundraising a multi-million-dollar lawsuit into a $1.3 million dollar investment in just eight hours, Stephen Hunt has evolved his enterprise into capital investment, local grassroots powerhouse.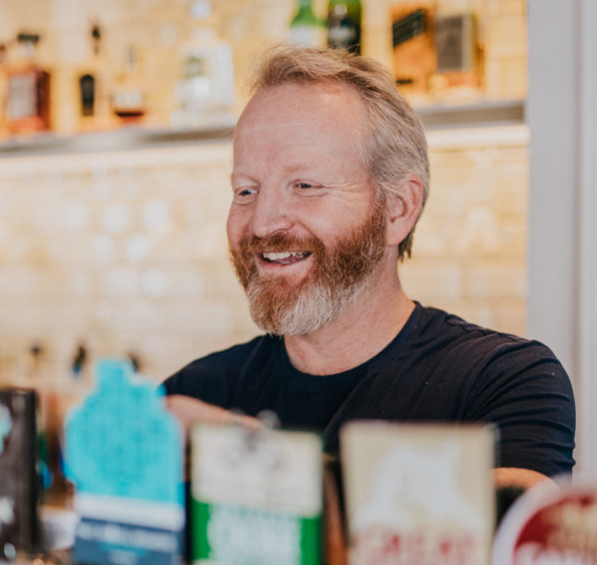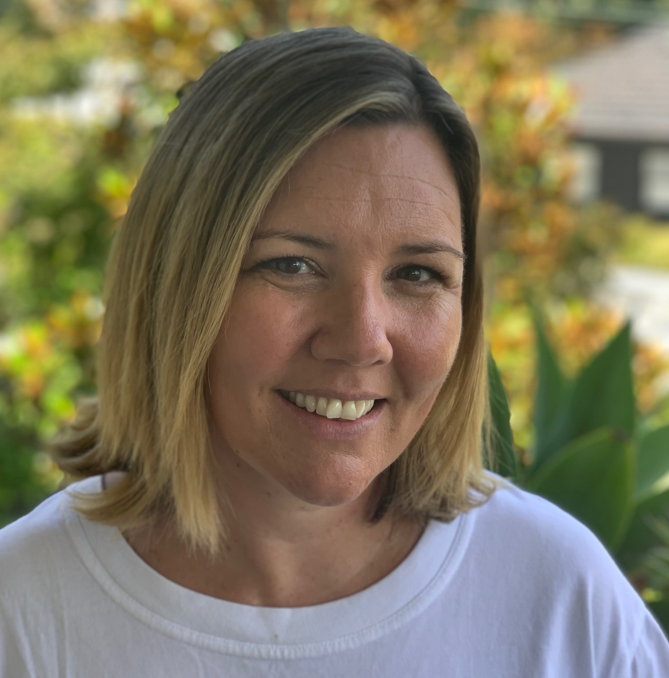 Danielle Richardson
Laundy Hotels
Danielle began her career in the beverage industry over 25 years ago and has gained significant experience in both the alcohol and non-alcohol sectors of the market. Danielle left Coca Cola Amatil in 2019 following a six-year tenure where, as Marketing Manager of the Spirits business, she established strong growth and partnerships while leading high performing teams. Prior to joining Coca-Cola Amatil, Danielle worked in other beverage companies including Campari Australia and Carlton & United Breweries. Danielle currently owns her own business in the hospitality sector and is instrumental in the growth of her family's expanding hotel business with a key focus on building capability and efficiencies across the group, along with a strong focus on marketing to drive growth.
James Thorpe
Odd Culture Group
James is the CEO and owner of the multi-award-winning Odd Culture Group, a Sydney based hospitality group of pubs, bars, restaurants and bottle shops, founded in 2017 with the aim of making a career in hospitality enjoyable and sustainable for those working in it. James' foray into hospitality happened by accident; while training to be an academic studying philosophy at the University of Sydney, he took a job picking up glasses at a pub in the city to pay rent. Turning down an offer for graduate studies at Oxford, he took a full-time job first as cellar manager, then operations manager and venue manager. In 2017 James took the plunge – and an eye-watering loan from the bank – to quit his job and buy the Group's first pub. Regarded as a success story of Covid, Odd Culture Group now operate some of Sydney's very best pubs, bars and restaurants, and a bottle shop, with more planned for 2022.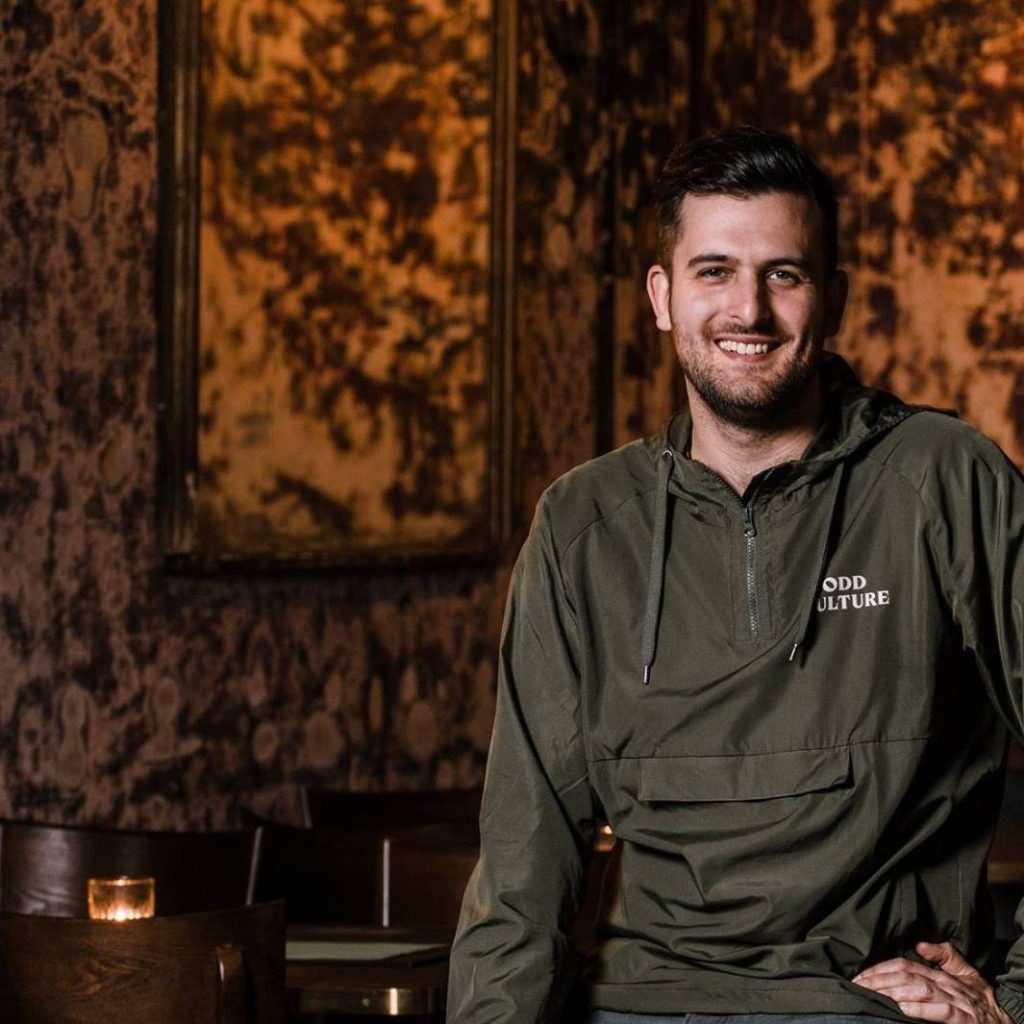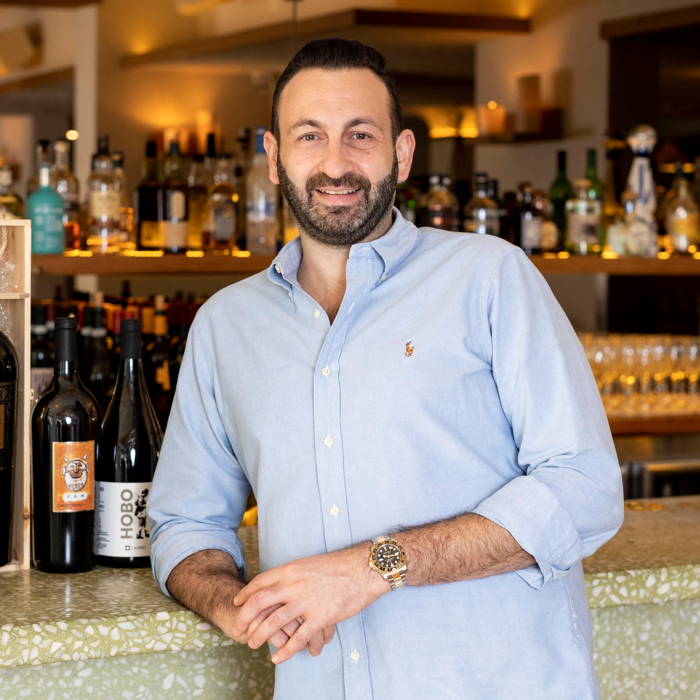 Paul Hadida
SevenRooms
As General Manager, APAC for SevenRooms, Paul Hadida is responsible for expanding the company's business and on-the-ground presence across the APAC region. As a senior leader with experience in SaaS and high-growth marketplaces, Paul has an impressive track record of scaling businesses across Australia as Vice President of Asia-Pacific (APAC) at Quandoo, and in various sales leadership roles at Catch Group. He also has more than 20 years of hospitality experience, including as an owner-operator.
Justine Baker
Quantaco
As a strategic advisor, Director and consultant, Justine's focus is firmly on the hospitality industry and the supporting supply chain. As an advisor to Quantaco, Justine delivers strategic insights on products, client engagement and industry trends. A champion of women in leadership in the hospitality industry, Justine is passionate about creating workplace cultures where employees can shine, and opportunities are equitable. Justine also chairs the Night Time Industries Association, advocating for a vibrant, resilient night time economy.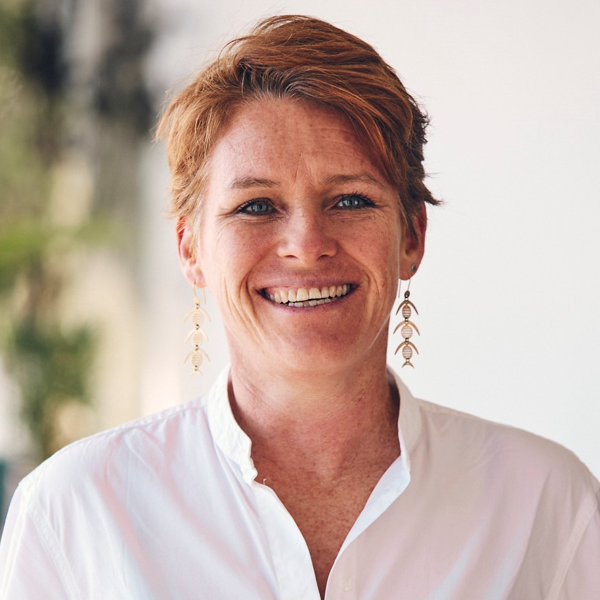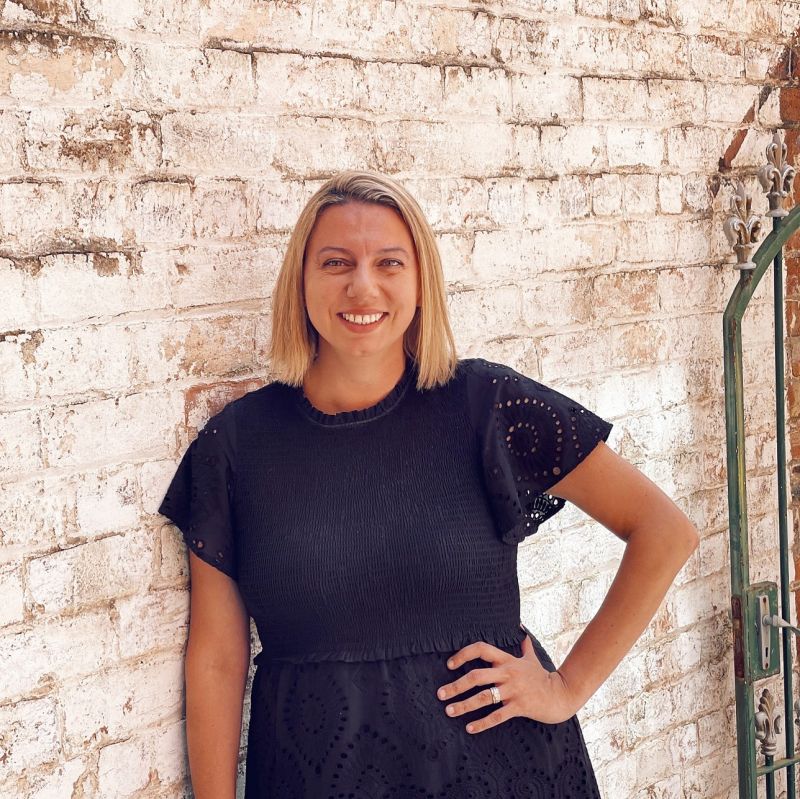 Bianca Dawson
Sand Hill Road 
Born and raised in hospo, with her parents signing the lease to their first restaurant the day she was born, Bianca Dawson has a unique understanding of the dynamic complexities of the hospitality industry. With over 25 years' experience in the industry, Bianca started at a very young age helping run her family's restaurants. Following in her parents' footsteps, Bianca opened and operated her own venue, Veludo, from 2004 to 2011. Her next adventure was within a sector she was always passionate about – the world of HR and Training with The Publican Group. Six years on and with a wealth of knowledge, Bianca commenced her story at Sand Hill Road in 2017 as Group People & Culture Manager. Within her first year at SHR, in a career highlight, Bianca was tasked with managing the extensive recruitment, induction and training of a 300-strong Espy opening crew. In 2020, Bianca became the COO at Sand Hill Road overseeing and evaluating performance, designing and implementing business strategies, setting propelling goals and ensuring social responsibility while driving the values, culture and growth of the business. After leading her team through one of the most challenging two years the hospitality industry has ever seen, the natural and easy decision for the directors was to promote Bianca into the role of CEO.
Alistair Flower
Flower Hotels 
With a career spanning over 25 years, Alistair has overseen well over 100 pubs across New South Wales and Queensland. From nightclubs to gastro pubs and community focused family venues, Alistair has been involved in all aspects of the industry including being the Group General Manager of Redcape Hotel Group up until 2014. After what he suggests was a lengthy apprenticeship, in 2015 Alistair bought his first freehold, Settlers Inn Hotel in the Mid North Coast town of Port Macquarie in NSW. In 2017, two years later, the Settlers Inn was awarded the best community Pub in Australia (AHA national awards). Alistair was also awarded Hotel Operator of the Year at the AHA NSW Awards & Australian Publican of the year at the ALIA awards. In 2022, Alistair has extended his portfolio to seven pubs, a café bar and 4 star accommodation hotel, all within the Mid North Coast region. An advocate for the local community and industry, Alistair holds positions of Vice President of the Chamber Of Commerce, President of the Hastings Liquor Accord, and is the local delegate to the NSW AHA.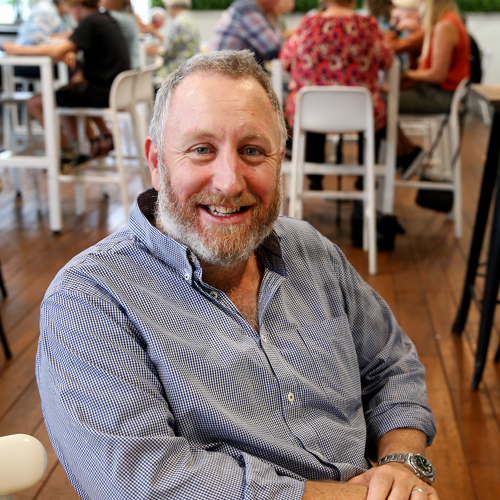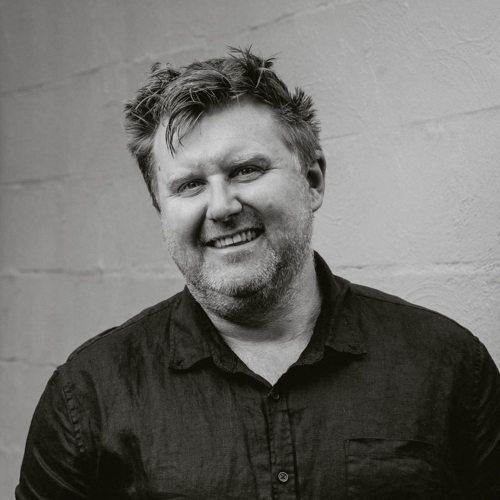 Carl Pavett
Hunter Technologies 
Carl Pavett is the Managing Director of Hunter Technologies which has serviced the pub and club industry since 2007. Hunter Technologies initially started in 2003 in the water treatment industry, dealing with commercial and residential venues. The company added cellar control to the product range in 2007 and for the last 15 years, Carl and his team have been building the brand and working with thousands of venues all over Australia, New Zealand, UK and Finland. Over the years Carl has added many other products to the range at Hunter Technologies ranging from cool room technologies to air treatment.